First of all I'd like to thank for all the races during 1973 British F3 season. Thanks for all of the competitors- that was incredible to see and compete against over 20 drivers.
All the races wouldn't be so exciting without our great broadcasters- please continue this coverage for entire upcoming season. I've learned A LOT about racing series that HSO was running this and previous years. I know that it was said before- the broadcasts were better than many real life counterpart
Round 13:
As many of us, I wanted to finish the season with good, clean races- collecting some valuable points. I knew that driving around twisty corners of glamorous Monaco streets would be both exciting and difficult.
A good powerful engine would also help when pulling up from St. Devote corner uphill- so did mine
My mechanics completed great job preparing the car and engine. Ford's Novamotor proved to be bullet proof in terms of reliability, so I was more afraid of driving error that would land my shiny blue March on the wall or shoot it straight to the harbour.
Anyway I was hoping to finish in T10 or T5 if I'm lucky but the time I've spent on the track prior to race payed off- I won PP
on the most difficult racetrack in my short simracing adventure. Starting 1'st was one thing, bringing it to finish was another. Due to an early error I've lost the lead as soon as first lap.
Later as another error occured I have no choice to run 4'th, but the main goal was to bring the car safely home- no risks here.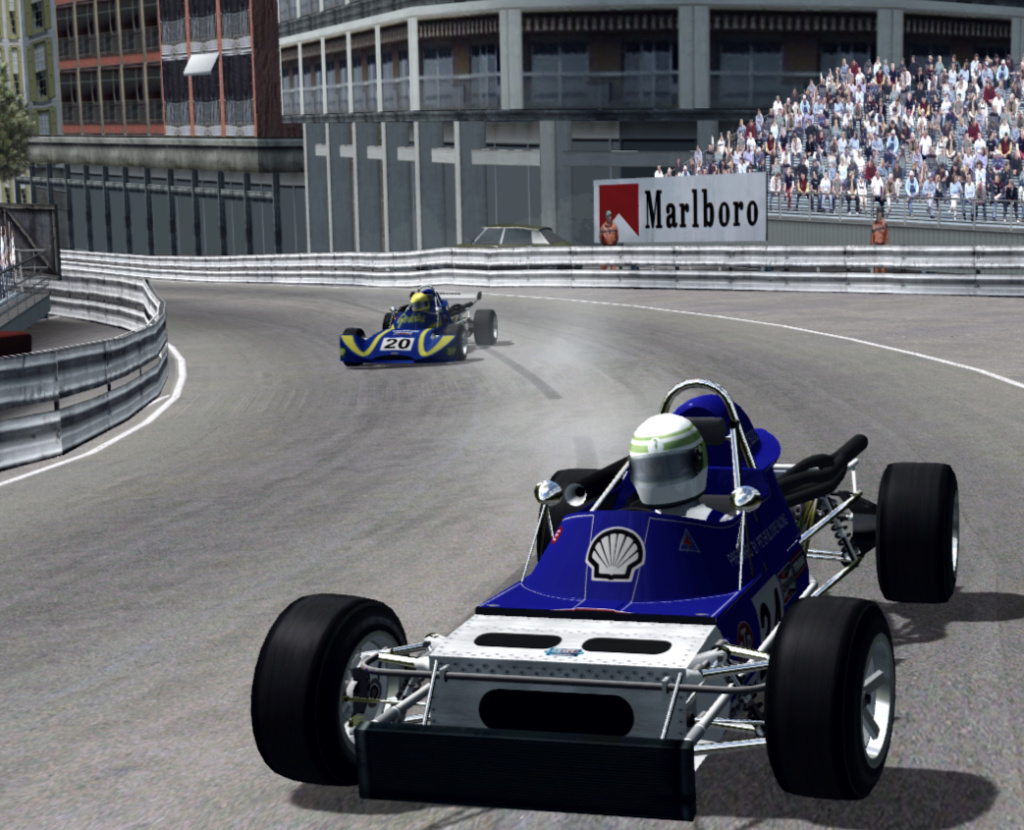 Sadly for David Jacques, he had to fight with wingless car in the fast corners and that gave me the opportunity to finish at the podium.
Important points collected, gave me real chance to finish the championship at 5'th place- that was way more than I expected before the start of the championship.
Round 14:
We quickly moved to Brands for the final round of the season. The most valuable one, as there was double points price for this race.
To my surprise another PP- excellent combo of March/Novamotor did it's job. But again, due to my low experience, the emotions took over and after 4'th lap we got usual and deserved leader- David Jundt.
From now on the aim was to finish as close to David as possible.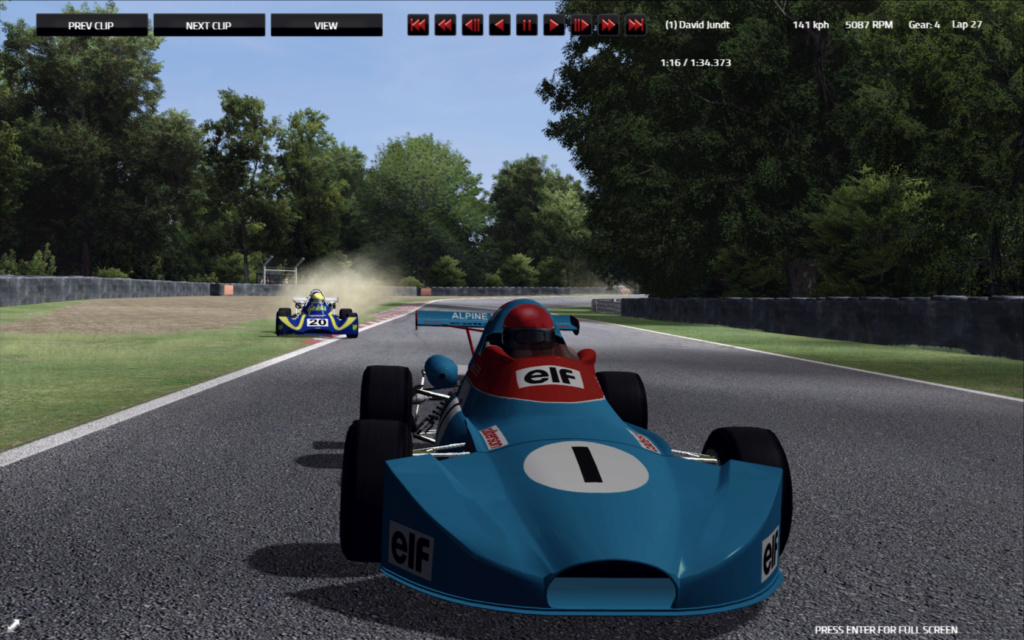 As you can see, I overshoot the Stirling's Bend- now all I could do was to bring the fine 2'nd place to the finish.
My biggest surprise came a day later, when I realised that due to Ray's bad luck I moved up in the championship standings. Finishing third in any HSO championship was and still is way more than expected.
Thank you very much for the great racing, and great experience. Never ever I thought that 20 years after my first GPL simracing starts I will enjoy this sport even more.
Thanks to league managers for assigning me #20 March. During pre season testing I picked up this one and drove it just because it
looked nice
.